BULK BAGS AND BULK BAG FABRICS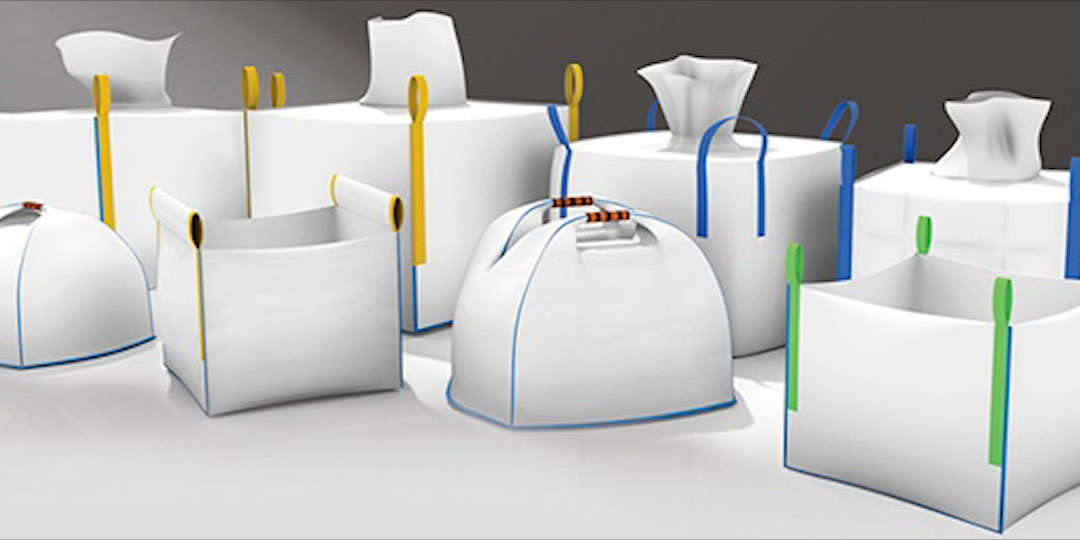 Bulk bags can hold up to 5000lbs.
Bulk bags come in all different sizes.
Bulk bags are usualy equipped with four lifting loops for easy fork lift handling.
Nylon or polyester webbing is used to strenghten the bulk bag and also is used to make the lift loops.
Polyethylene liners can be inserted to guard against moisture and contamination.
Bulk bag cubic foot capacity can be between 20-200ft.
Bulk bag sizes do not usually exceed pallet load sizes, so no new equipment is needed.
Bulk bags are filled from the top and emptied from the bottom.
Bulk bags are designed according to weight capacity. When ordering, it will help the packaging professional to know what you are putting into the bag, and how dense your product is. To figure this out, place your product into a 1cubic foot box then weigh.
Bulk bags are recyclable.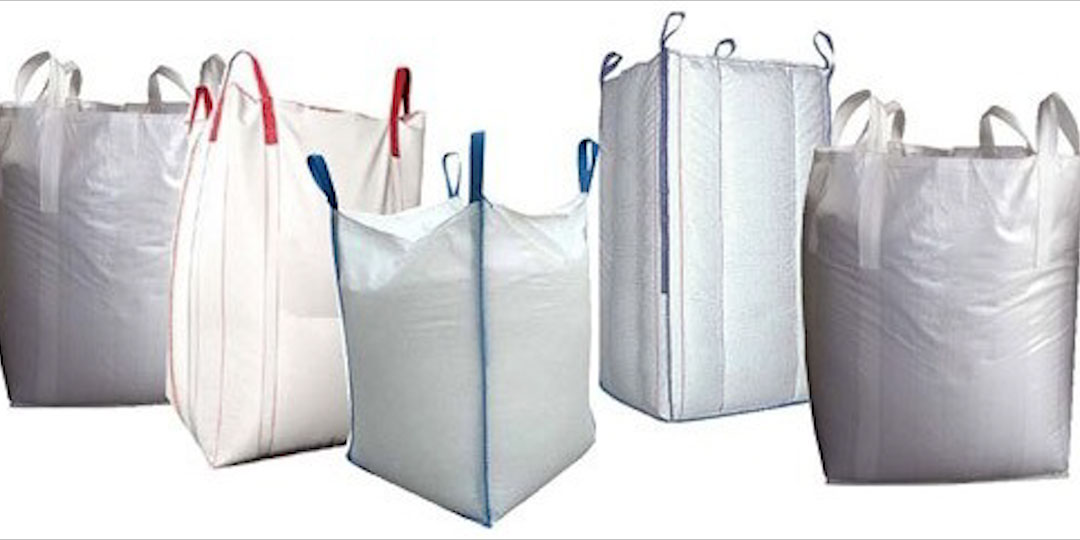 CONSTRUCTION & DESIGN FEATURES
U-Panel, 4 panel or circular design
Single or multiple use
Fabric- From 3 oz. to 9 oz. polypropylene
Coating - Uncoated or coated
BulkBags or Flexible Intermediate Bulk Containers (FIBCs) are an economical and efficient way to package, store and handle products. Every bulkbag has four loop handles on each end for easy handling, filling and dispensing. Dependent on size, each BulkBag can hold approximately 2000-3500 pounds of material.