CIRCULAR WOVEN POLYPROPYLENE BAGS
Circular Woven Fabric is a multi-purpose product, which can be hot-cut and sewn for bags or slit into a flat fabric for various uses.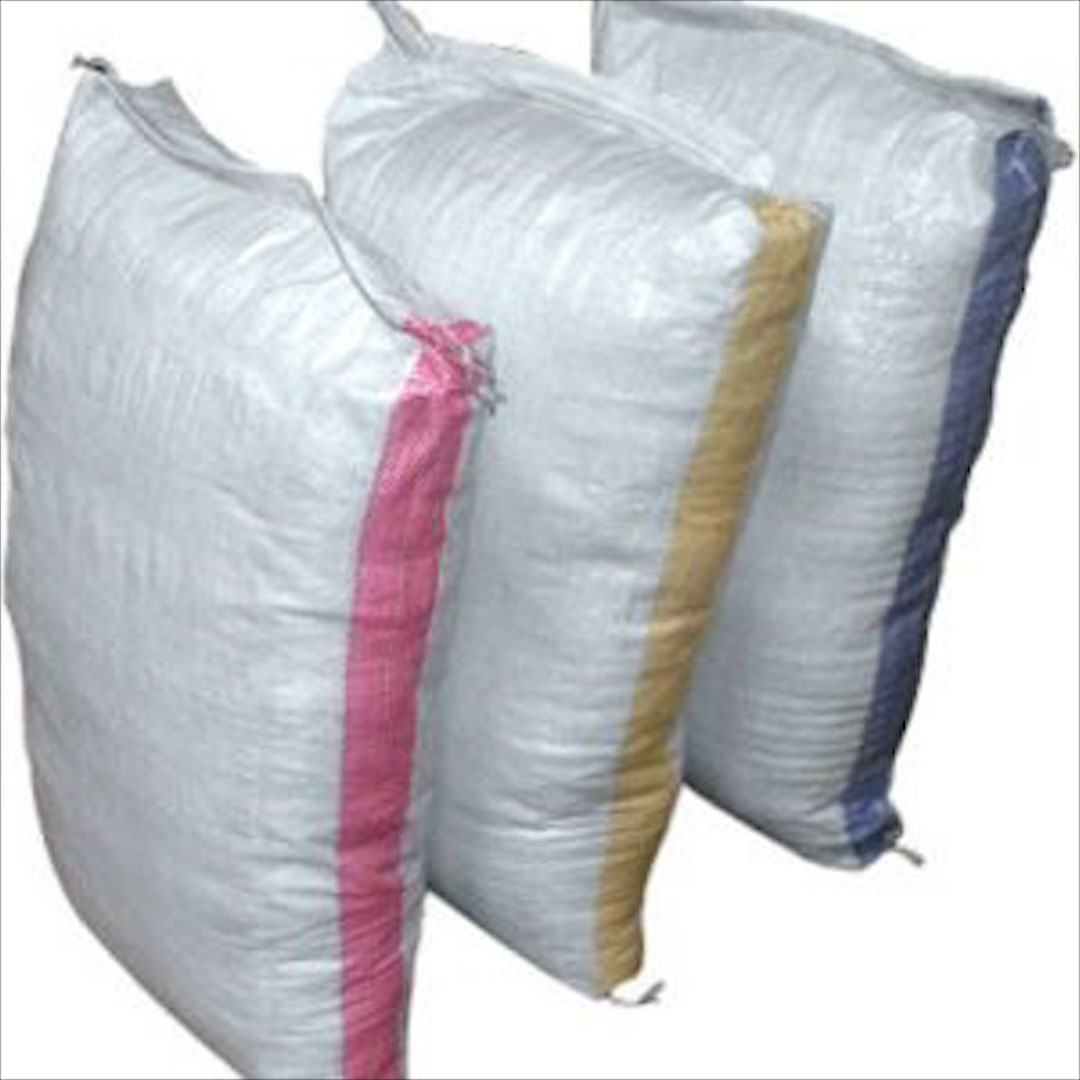 HDPE / PP bags. Plain / Gussetted / Anti – skid weave. The bags are tailor made with all possible dimensions, colour and weights. HDPE / PP Woven sacks ranges are:
Mesh: 7 to 14
Size: 30-90 cm

Stitching:

Chain/Lock Stitch
Single fold single stich on top
Single fold double stitch on bottom
LAMINATED HDPE / PP WOVEN SACKS
Lamination of HDPE and PP can be done according to the specification
Coating method: PP lamination for PP bags. LDPE lamination for HDPE bags.
Micron: 20 - onwards

Lamination type:

Plain / guesstted bag with edge trimmed.
Outside / inside
Microns: 25-150
Width: 30cm to 75cm

Bottom Seal:

-single/double
1 to 5 mm sealing.
The liner bag can be inserted in the HDPE / PP woven sakcs with its top & both Bottom stitched together / top temmed / bottom stitched / liner top cuffed